The Holidays Approach!
There is much to be thankful for in the world of WACC CEO. We can't say enough about the top-notch students we are fortunate to work with each year. This year's group is made up of curious learners who ask great questions and support the community, working such events as the upcoming Home of Hope Breakfast or the United Way Chili Cook-Off earlier this fall. We feel blessed when we hear from CEO Alumni, such as a visit to class, help speaking at an event, an email to touch base, or mentioning that this class was life-changing for them. Great students and positive sentiements are sure motivating for us!  We thank the CEO Board, a group of volunteers who trust and support us as we try new things and work to make WACC CEO the best it can be. Lastly, we are incredibly thankful for the business community. Truly, CEO would simply not exist without the speakers, business tours, mentors, conference rooms for class time, and financial support. To all, we say "thank you." Norm Deets and LeAndra Hartman, Facilitators. 
CEO Business Visits
---
Friday Night Sights and Sounds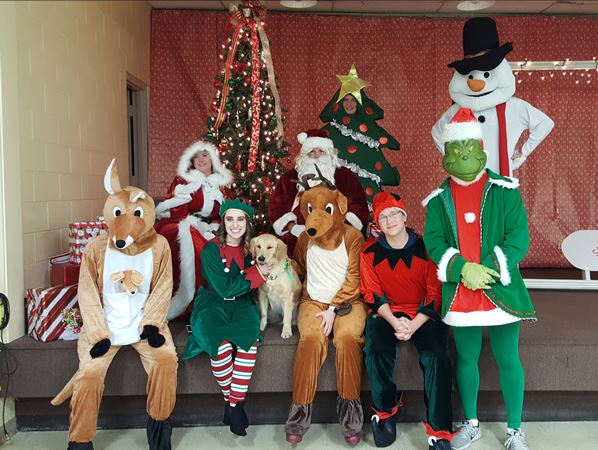 Hmmmm, which costume should I wear? Thank you German, Jack, Isaac, Sam, Hannah, Kallie, Nick, and Mitch for helping spread holiday cheer!
---
United Way Supporters, Pam and Russ
Look Who We Found!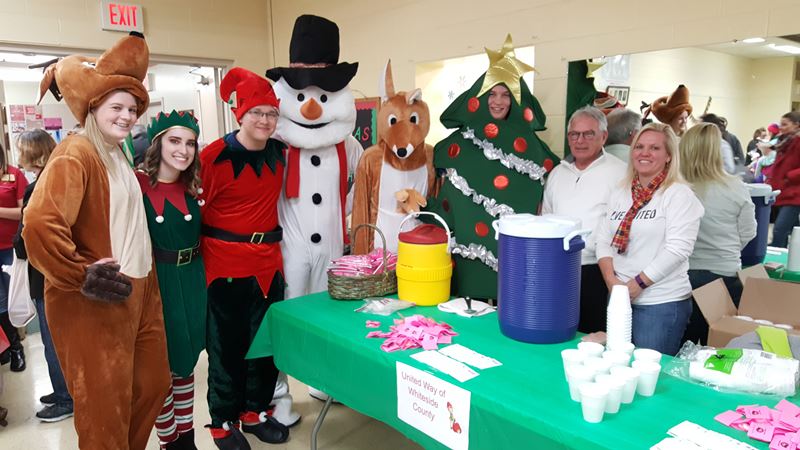 We were so happy to have some CEO students available to help the Sauk Valley Area Chamber of Commerce's request to stroll the streets in awesome costumes. 
---
Alumni Stop With Advice
Tuesday Visitors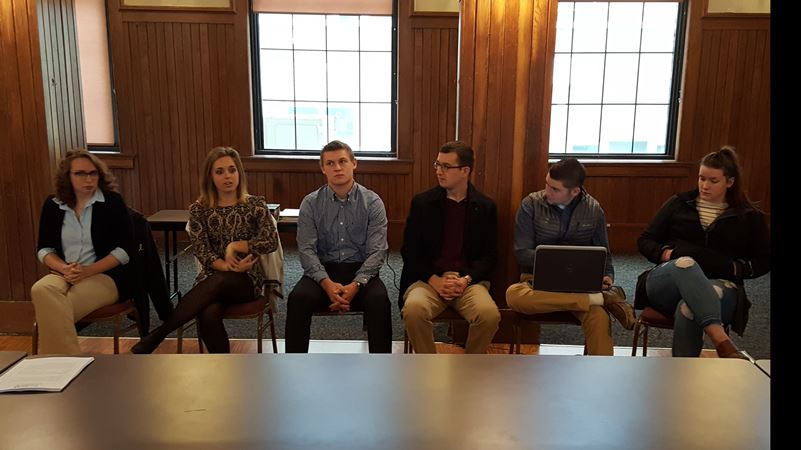 Marissa Vesey, class of 2014, Madison Purvis, Ethan Sensor, Justin Wiggins, and Ross Cady, all class of 2017, and Maura Harrison, class of 2016 took time to stop by class on Tuesday. Each talked about what they are currently doing, their individual business, and a CEO  take away. Current students used the opportunity to ask advice about the class business events they are in the midst of planning. Class concluded with rotating small group conversations about college life and other experiences. 
Look for an announcement in December for another alumni day(s) and plan to join us. It's a great day when we reconnect with former CEO students!
---