The End of a Great Experience
What a year! We appreciate all the support, lessons, tours, advice, and guidance. THANK YOU!
---
Awards and Recognition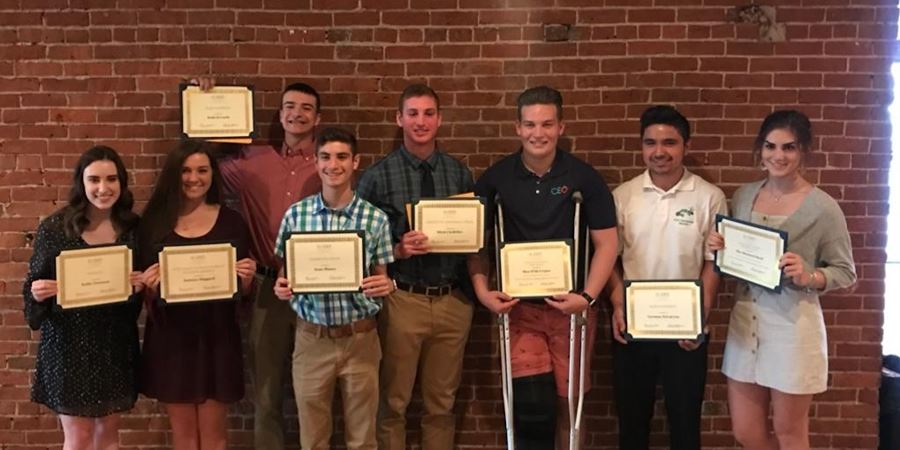 Last week at Norm's Park, CEO students narrowed down the top five traits of good leadership. Next, they voted for the person who exemplifies each of those traits. On Sunday night the following students were recognized: Hard-Working- German DeLaCruz and Kade Kovarik, Does What is Right vs. Pleasing People-Jasmine Haggard, Honesty-Kallie Timmons, Communication-Isaac Blaney, and Putting Together a Team-Mitch Clodfelter. 
Students also defined what made a successful individual business and in 3rd place, Hannah Wilson, Pins and Needles (not pictured), 2nd place, Cassidy Wilson, The Mustard Seed, and 1st place, Mitch Clodfelter and Nick Clemens, Men with Crepes. Blanc Clair, Kurt Agravante and Jose Castro received the Spirt of Entrepreneurship, awarded by facilitators. 
Board members, mentors, parents, and business supportors were also recognized. 
---
Meet the Class of 2019
Time to meet the Class of 2019!
Sean Lahey, Nolan Randick- Dixon
Natanna Jacobs-Eastland
JoHannah Ruff-Erie
Angelina DeVito-Milledgeville
Anna Lindstrom-Morrison
Kennedy Anderson, Hunter Buser, Brady Moran, Riley Wescott, Andrew Wilson, Kyle Yde Newman
Allison Rhodes, ustin Young-Polo
Grant Minssen, Meghan Morales-Prophetstown
Jalen Bickett, Camryn Johnson, Alyssa Mathews, Elise Moeller, Lauren Moeller, Erin Porter, Spencer Schutz, Brittney Shipman, Anna Wei-Rock Falls
Olivia Edmondson, Lauren Humphreys, Grace Mahoney-Sterling
Cailean Davids-Forreston
---
Financial Records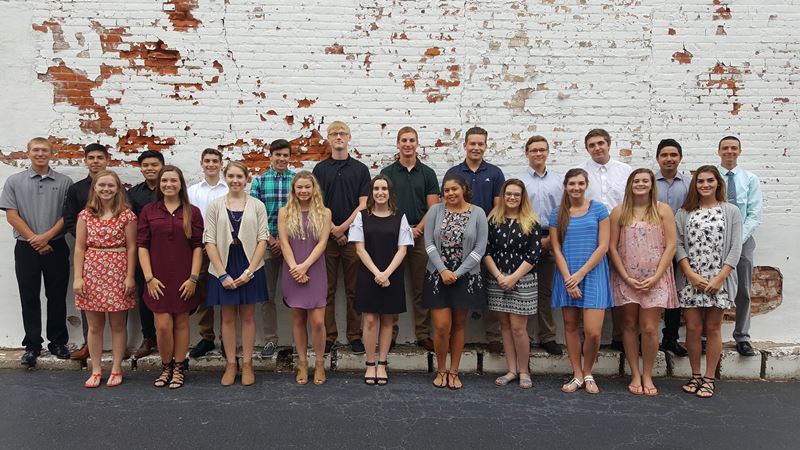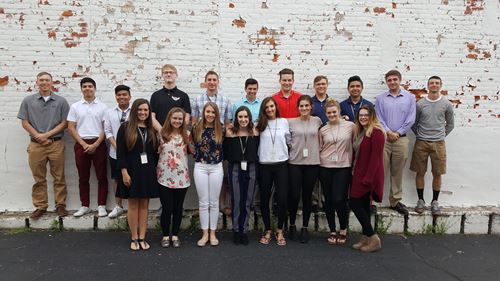 When free time was available, the week was used to wrap up loose ends, including the financial side of business. The final step for each student was to prepare financial records following the trade show. Regardless of their business' bottom line, CEO students can be proud to have written a plan, pitched the idea to "CEO bankers", set up their booth and experienced first-hand, the operations, marketing, sales, and finances of a business. A goofy selfie and some funny stories finished the week. Sadly some students were missing due to AP testing and graduation practice.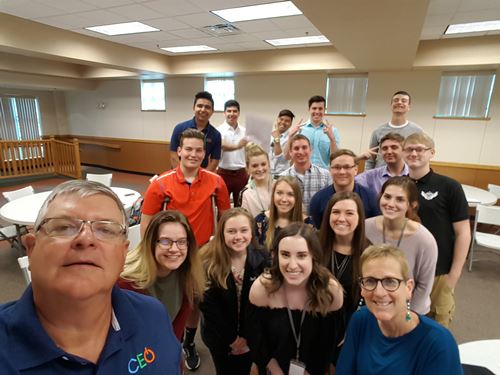 ---
You Said This!
Scott Hibbard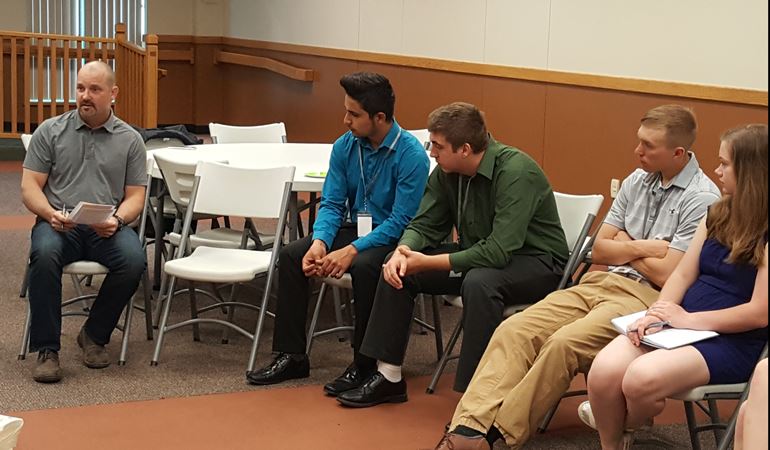 CEO students know Scott Hibbard from one of the very first business tours, mentor match day, and as a sponsor of the Dodgeball Tournament and Taste of Sauk Valley event. He also reads the weekly newsletter and stopped by with some thoughts he had from the journal excerpts this year. He quoted students and challenged them with how their thoughts relate to their future leadership roles. 
---
New and Improved!
Halo Branded Solutions
Visiting the massive, new Halo building was truly a special outing as students finish their CEO year. Terry McGuire, Stephanie Preston, and Dawn Olds provided an eye-opening tour of the facility, along with a detailed account of how the vision was brought to completion. State-of-the art movable desk tops with a touch of a button, open conversation-style and moveable seating, automated heat and lights, open sight lines, and massive windows with natural light are only a few of the many details that create their positive and productive work environment. The tour concluded with a question/answer session in a conference room that seats as many as 100. Halo Branded Solutions, another growing, inspiring company in the Sauk Valley. 
---
Nick Hubbard
RRCA Accounts Management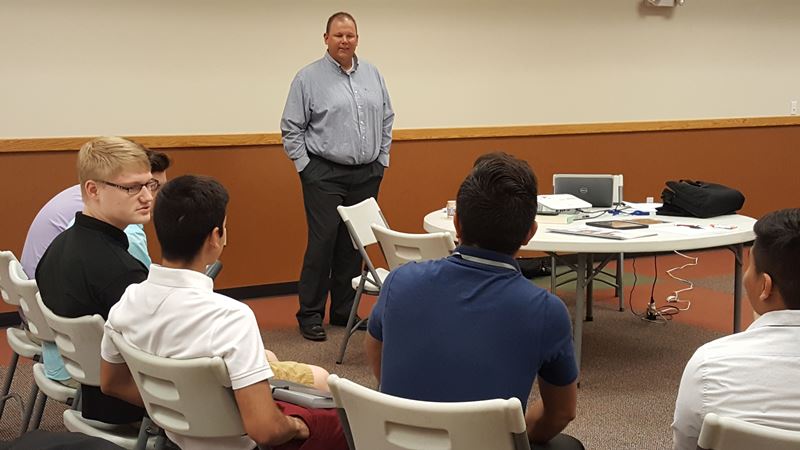 Althought our time was limited, Nick Hubbard, President, gave an overview of the operations of RRCA Accounts Management. A perfect discussion as students figure out their bottom line and ability to pay back their CEO loans. While working with clients who are stressed about money, Nick advised students to remain calm and lower their voices when trying to de-escalate any situaion. His presentation included some comical past experiences and finished with a tour. 
---